An enormous amount of content, long-training sessions engulfed with boredom, what do you think will it engage the learners? Definitely no, they will get tired of monotony. Your learners would want to run away from such training. It is because concentrating on such training materials is not an easy task. What if we can make training sessions exciting, and fun?
Well, there is a solution to that, and it is Game-Based Learning. Instructional designers need to think out of the box to incorporate game-based learning into their training materials.
What is Game-Based Learning?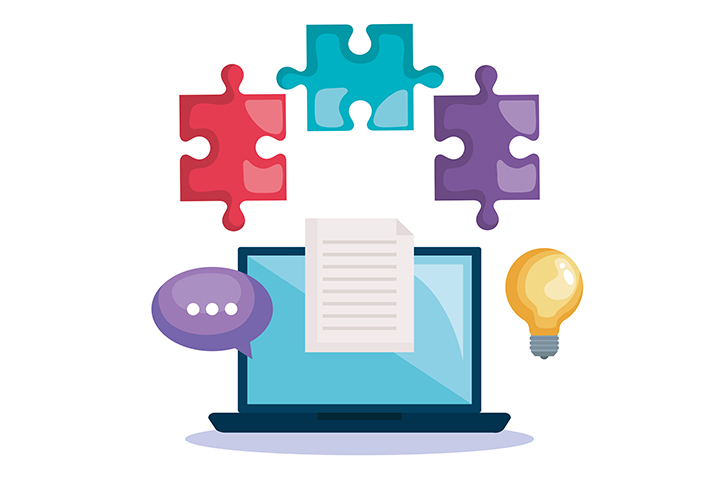 Game-based learning is not a modern concept, but it existed for years. It involves presenting the learning material in the form of a game. This type of learning strategy increases engagement level, infuses the interest of learners, and makes learning a quick process. Ultimately, it improves the training outcomes. The game-based learning is highly effective for knowledge retention in both corporate environments as well as higher education.
Game-based learning involves the computerised imitation of real-world systems or processes in a virtual setting. In a corporate environment, it aimed to make employees understand the concepts, movements, and actions involved in decision-making. The gamified learning experiences that mirror real-life business challenges, with competitive-challenge elements, incorporated with data, and reporting for feedback is known as game-based learning.
Difference Between Game-Based Learning &
Gamification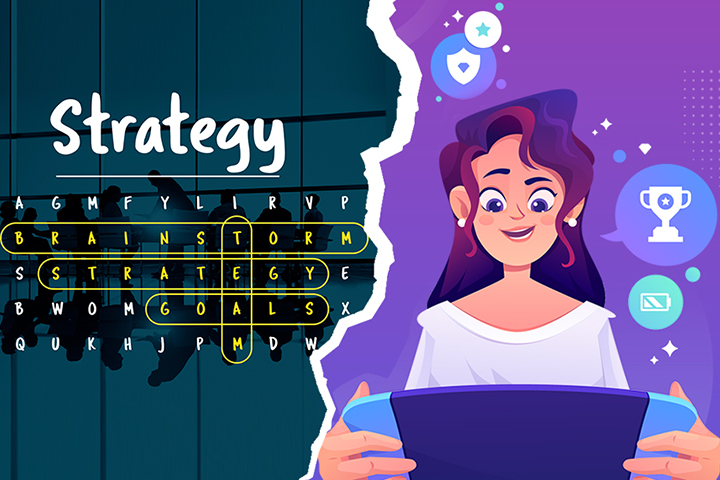 The game-based learning involves delivering gamified learning experiences to employees, while gamification involves adding game components such as point systems, leaderboards, badges, and other game-related features in traditional learning material. Gamification elements fill learners with enthusiasm toward continuous learning, and boost learning engagement.
Game-based learning is the practice of delivering knowledge and information while the learner is playing. It involves adding different games and activities to the learning material to make learning a fun activity, instead of a monotonous task that needs to be completed.
Gamification and game-based learning are different practices but are aimed at the same learning outcome, including increasing learner engagement and mitigating monotony. Both learning strategies, gamification, and game-based learning infuse the learner with long-term motivation, and excitement toward continuous learning.
How to Incorporate Game-Based Learning?
There are various standards and measures that instructional designers need to follow to incorporate game-based learning into the training materials. We have mentioned here several primary standards to deliver effective game-based learning.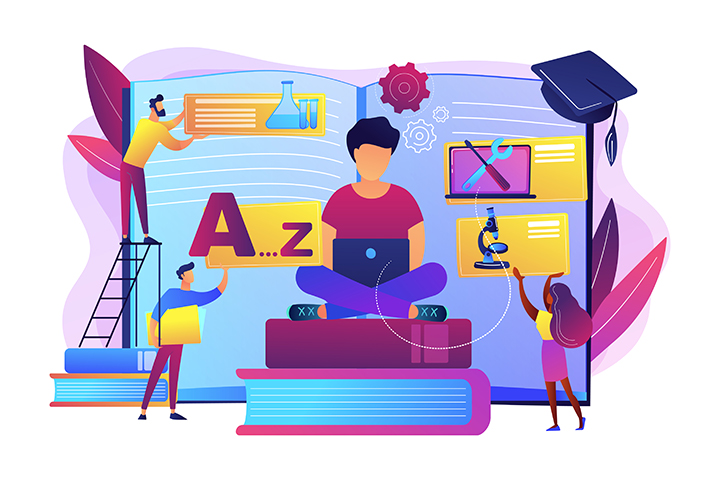 Align Gaming Activities with Learning Outcomes
There are various types of gaming activities such as adventure games, puzzle games, boarding games, fill-the-blanks, and true or false. Analyse varying games, and think which game would be the most suitable for delivering the learning outcome. The role-based game must be designed keeping the learners' job-required skills in mind For instance, the salesperson must learn how to communicate with clients to improve sales from such game-based learning activities.
Transform the Learning and Knowledge into Clue
The learning becomes more interesting when learners get positive output on utilising their knowledge. It increases the probability to implement the knowledge to resolve challenges of the real world. For instance, if the game is based on the context of a real-time scenario in a corporate environment, then employees understand how to respond in a similar manner.
Implement Instructional Strategies to Design Game
Several effective instructional design strategies involve using graphics, instead of plain text. They perform better due to the demonstration of tasks instead of a list of activities. It allows the learners to self-assess their knowledge, instead of answering the test, focusing on the everyday scenario of the profession.
The other effective instructional design strategies involve using self-explanation questions and meaningful feedback. The gaming activity must explain the accurate reasons to the learners, why they failed in giving the right answer, or secure minimum scores to qualify.
Guide Learner to Achieve Training Goals
The learners must know what is the purpose of participating in the game-based learning, and what they are getting to retain from it. If they will not understand it, then there are high chances that they will avoid participating in the activity, or drop the course. The instructional design must convey what is the goal, and what reward learners will receive on successfully completing the game-based activity. It might involve various strategies, such as text on screen, or a character that communicates to the learner.
Keep it Moderate, Neither Easy Nor Difficult
Initially, game-based learning should be easy. It will allow the learner to get used to the game. The difficulty level can be increased later. As the learner progresses toward the next stage, he or she usually wants to face more challenges. It is crucial to keep the learner engaged, otherwise, he or she will lose interest in gamified learning.
Ensure Reliability of Game
Employees are expected to acquire knowledge, abilities, and skills from game-based learning activities to better serve their job roles. For instance, a salesperson seeks to get knowledge to improve the sales strategy to get a positive response from the client and sell better.
How mElimu Delivers Collaborative Learning Experiences
mElimu has got magic for instructional designers with its interactive content authoring tool. It facilitates them to deliver game-based learning and make learning experiences interactive, and fun, resulting in increased engagement. It has more than 44+ templates to add varying types of games and activities to the content material.
Let's unwrap what the mElimu content authoring tool has to offer!!
Drag and Drop
The drag and drop facilitates the learners to combine two or more elements to make connections that seem logical on viewing them. It allows dragging and dropping questions using images and texts as draggable alternatives.
Image Choice
This template allows instructional designers to build beautiful multiple or single-choice questions with alternatives as images. Learners can customize the layout for alternatives, and select already existing fixed aspect ratios of images.
Summary
This template allows the instructional designer to create the challenges that can be resolved by the learners by selecting the right statements and building the correct summary. It facilitates learners to remember the primary information through a text, video, or presentation by actively building the summary manually.
Timeline
The timeline template is meant for assessing the learners' memorizing power to remember the cycle of events. Instructional designers can utilize the text and images for each event. In this, learners need to place a sequence of events in chronological order.
Single Choice
The single choice facilitates instructional designers to create question sets that have a correct answering alternative for each question, reflecting in just a few seconds. It allows delivering immediate feedback to the learner after the submission of each answer.
Multiple Choice
Instructional designers can use this template to create challenges for learners to identify one or more correct choices. It can serve as an effective assessment tool. It facilitates the learners with immediate feedback. On such templates, there could be one or multiple answers to each question.
True/ False
This template allows instructional designers to create statements along with options to determine if they are true or false. It is usually considered a simple and straightforward content type used for assessing the knowledge of learners.
Conclusion
We hope that all your doubts about gamification and game-based learning have been resolved. If you are struggling with learner engagement and knowledge retention, then we would suggest you to incorporate game-based learning into the training materials and see the results yourself.
You can schedule a free demo to explore mElimu.