Have you ever wondered why some of your online courses are so popular while others are seldom touched? Well, students, when given the option, will always pick courses that are fun to learn, because they want to learn while having fun. Just like that, eLearning also needs some fun elements to attract and retain students. The gamification of eLearning holds their attention and pushes them to explore the next course and earn that extra badge to stay ahead of their peers. Let's explore why gamification is important for eLearning.
What is Gamification in eLearning?
Gamification is the process of incorporating elements of games into eLearning and enhancing students' interest to pursue online learning. The primary elements of gamification included in eLearning include points, leaderboards, levels, etc., to keep students engaged and motivated.
Other crucial components of gamification are game mechanics to take a game-based problem-solving approach, competition to let students compete with peers, and a story that is embedded in the course plot. Augmented reality (AR) and virtual reality (VR) might be a part of gamification in eLearning in the near future.
What is the importance of gamifying elearning?
As we have already said, gamification encourages students to pursue courses, keeping them engaged and motivated. This is true for adult learners, such as employees and new hires for various skill-development training.
Here are the examples of gamification in learning:
Induction and onboarding programs to put students/learners on a continuous learning journey
Students are able to make a choice through gamification and boost their confidence/decision-making skills
Gamified online assessment in the form of quiz or poll within an eLearning course
They resolve issues easily by viewing them from a broader perspective in a gamified environment rather than reading it
Compliance training for adult learners with rewards and penalties to level up
Enhance the professional skills of adult learners along the learning path and make challenges tougher along the way
Establishes a healthy environment to compete with peers
Educating students to increase engagement through the fun environment by introducing new courses or updating with new things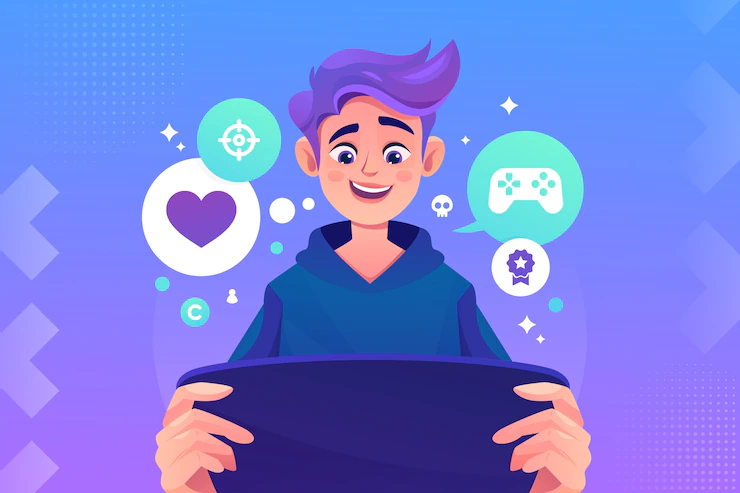 What Works And What Doesn't?
Well, to be honest one-size-fits-all is a myth. Every school, college, university, or organization has different learning needs. A K-12 is different from a university or a corporate firm, in learners' age, intellectual ability, content, the structure of the learning program, etc. Make sure that the eLearning content in gamification doesn't distract students from the actual learning goal. Keep things simple and include gamification only when needed. Do what works for your students rather than what's trendy and in.
How does Gamification for eLearning Work?
As we have already gone through the examples of gamification, won't you be interested in the pros of gamification? Well, gamification has a broad range of benefits as its components are designed to enhance learner or student engagement, encourage curiosity for the next challenge, and healthy competition between peers so that they stay motivated to continue learning. eLearning without all these is merely a one-sided presentation.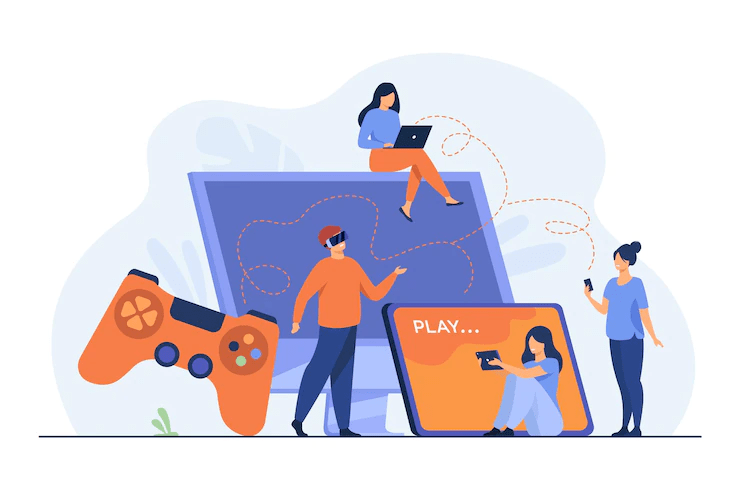 There are numerous ways gamification can be incorporated into eLearning. Here is a couple of them:
Task-oriented Approach
Task-oriented approach is used to make students and learners get skilled in a certain process or skill. For example, a student in the carpentry class needs to create a desk using different options available in the gamified online course. Until the desk is built the user is sent back to the beginning. When the task is completed the student moves to the next level or task.
Simulations
Simulations are used to train people for critical roles without causing any harm to them or anyone else. Driving and pilot training is done using simulation before using real vehicles or aircraft. AR and VR are great options to use simulations online for eLearning. Students can see how any process works in real time before they dive into the real world.
Gamified Assessments
Assessments can be used in gamification by inserting them in between a course at regular intervals. You can set options to mandate the assessment or users can skip and move ahead in the course. It tests their learning retention and encourages them to continue learning. Instructional designers can get creative and add assessments without making the user aware. This means users won't realize it to be an assessment but do it anyway.
Using an Avatar
Starting from recruitment videos to the customer and call-center staff training using avatars places employees in the game. They get to learn about the company, its services, and products from the ground level and develop a better understanding.
What does Gamification need for successful eLearning at workplaces and educational institutions?
Gamification helps organizations and educational institutions to effectively continue eLearning. You need to:
Identify the players in your gamified platform
Identify the learning goals for students
Set a timeframe for the students/users to achieve the specific learning objective
Build communities for games that are long and are pursued in the long run
Allot time to play
Identify how to measure the progress towards the learning goal
We believe you got an idea of how gamification is enhancing the value of eLearning. Using an LMS that incorporates gamification, uses artificial intelligence (AI), and online proctoring to ensure quality learning and cheat-free examinations is phenomenal. If you are looking for a gamified and interactive learning management system then look no further. mElimu LMS can leverage your K-12, College, University, or corporate eLearning a notch higher. You can use the inbuilt eCommerce module to sell courses, display catalogs, and use payment gateways and shopping carts offering a smooth experience to the users.