Many were not aware of the learning challenges of employees working in the banking and finance industry. The traditional training methods are not delivering the organisations' goals. We did deep research and interviewed several working professionals in the industry to identify what challenges they are facing. We tried to identify the flaws in their training to understand what troubles them in delivering quality services. We did it as an attempt to offer help to such professionals who serve as the base of the financial structure of a state's economy.
Continue to read to understand the problems of the BFSI workforce due to the absence of proper training.
Training Challenges in Insurance Industry
The insurance industry is huge, and it plays a crucial role in ensuring the financial security of clients' whether it is health insurance, life insurance, term insurance, vehicle insurance, or others. But, have you ever wondered whom you are sending to connect with your customers who are well trained in performing their job role, or if they need appropriate training to enhance themselves to deliver their services in a better way?  
Job Challenges of Insurance Agents 
In India, those who want to start working as insurance agents are required to undergo three days of training to further clear the IRDAI exam. On talking to several working professionals, we realised the training is irrelevant. On this, the insurance history is discussed rather than focusing on upskilling and informing them about the job role, and further challenges.
Continue to read to know the challenges of insurance agents due to inappropriate training.
Communication Gap:
Kamlesh has shared his job challenges as an insurance agent due to the absence of appropriate training for developing communication or persuasive skills. He told us, that insurance agents can reach out to their assigned development officer whenever they have any queries through the phone. Rest, they need to check the availability of the district officer for in-person meetings. They often have to figure out by themselves when what to do, when they cannot reach their DO on the phone. In addition, they are not provided with any training to calculate interest rates, and hence they solely rely on the Internet or insurance rate calculators. 
Distance:
The other major challenge is relocation. Whenever an insurance agent gets relocated to another place, it becomes difficult for him or her to travel the increased distance to submit the clients' documents to the assigned agency in the specific locality. Once an agency in a locality is assigned to an agent, it cannot be further changed. The reason is, that it will burden the workload on the Development Officer who already has assigned insurance agents under him in that specific locality. 
Unintentionally Mislead Clients:
Due to the absence of proper training, insurance agents often miscommunicate the terms and conditions of insurance policies and their benefits. 
Job Challenges of Accountants 
No doubt, the demand for accountants is high in the financial sector. They serve as the backbone of the financial structure of the organizations, and businesses. But, it is strange that accountants do not get proper training about such developments in taxation laws and regulations. There could be extreme consequences for not staying updated with such developments in financial acts.
Let's dive in to understand the challenges of accounting professionals due to the absence of training. 
Developments in Taxation Laws:
In a country like India, where the Income Tax slabs change every year, it becomes extremely crucial to stay updated on these new developments. An accountant usually relies on the internet to stay updated about the developments in the state's financial laws. There are chances to miss out on important things, due to the absence of proper training. They might read an old article on the internet, instead of a newly drafted or updated article from an expert or journalist, and it often results in huge mistakes.
On talking to an accounting professional, she discussed that a major challenge in the industry is different educational backgrounds. Usually, people of all streams, such as humanities, science, and commerce enter the accountancy profession. It creates great havoc due to the knowledge gap among these professionals. Their basic knowledge is not optimum and thus, they need training beyond accounting software. 
Confusion and Uncertainty
On talking to a senior accountant, she discussed that while discussing loans, the unsecured and secured loans and involved risks with them, their interest rates, account knowledge, and rate of revision are not properly disseminated to them by their organisation, and further creates a state of confusion, and uncertainty. 
One of the major challenges is that there are times when accountants have to perform under extreme deadlines such as filing ITR and others. On skipping such deadlines, extra charges as fines are levied. Accounting professionals are not provided with the appropriate training to manage the workload under such circumstances, and not get affected mentally or physically due to it. 
Why Do Organisations Fail to Train Employees? 
There are varying reasons due to why organisations fail to train employees. Organisations are either not aware of the learning needs of their employees, or they find it difficult to train employees and further retain them due to the increasing job-hopping trend among millennials. In addition, they might lack proper training infrastructure to train their employees. In addition, the L&D teams might not be aware of the challenges their employees in each department face due to absence of the proper training. 
Millennials account for a significant portion of the workforce in the financial sector. Presently, employees are likely to fly or quit their jobs in a shorter time span. It does increases the burden on finance companies for training new employees from time to time. As trained employees, often leave or hop jobs. However, 72% of the CEOs from the financial services sector believe that limited skill availability is a major threat to industry growth. 
Emerging advanced technologies such as artificial intelligence, machine learning, and blockchain technology have been introduced into the financial industry. Training employees and customers on this technology is crucial to work at the speed of the businesses, but on the other hand, it poses a greater challenge. On failing to train employees from a finance background about technology, companies might lag in the industry competition and fail to upgrade their work processes. 
In addition, the training needs of branch managers in varying banking sectors such as investment, corporate, or retail banking also vary. It is usually considered, that hiring an outside world is better than offering training from internal training teams. Moreover, global teams or employees working remotely can-not be trained with traditional training methods. Either, they need to be trained through video conferencing, or recorded training sessions. But, on the other hand, the great challenge is to identify the training requirements, relevance with work processes, and effectiveness. 
Inability to Offer Personalized Learning Instances
It is often difficult to conduct training for all employees at once. A trainer can-not offers personalised training to each employee. It is hectic, time-consuming, and might become a costly affair. It is difficult to assess everyone's learning needs for trainers and monitor everyone's learning progress with their increased efficiency at work. Similarly, employees also find it difficult to monitor their own learning progress. They often want to revise or participate in the same training session to better meet the training goals. 
Outdated Technology Infrastructure
The industry is undergoing frequent technology transformation. The outdated technology infrastructure can impact business processes, decrease organisational efficiency and result in loss of revenues and customers. The employees need to be trained on new emerging technologies to speed up the work processes and generate more profits in less time and resources.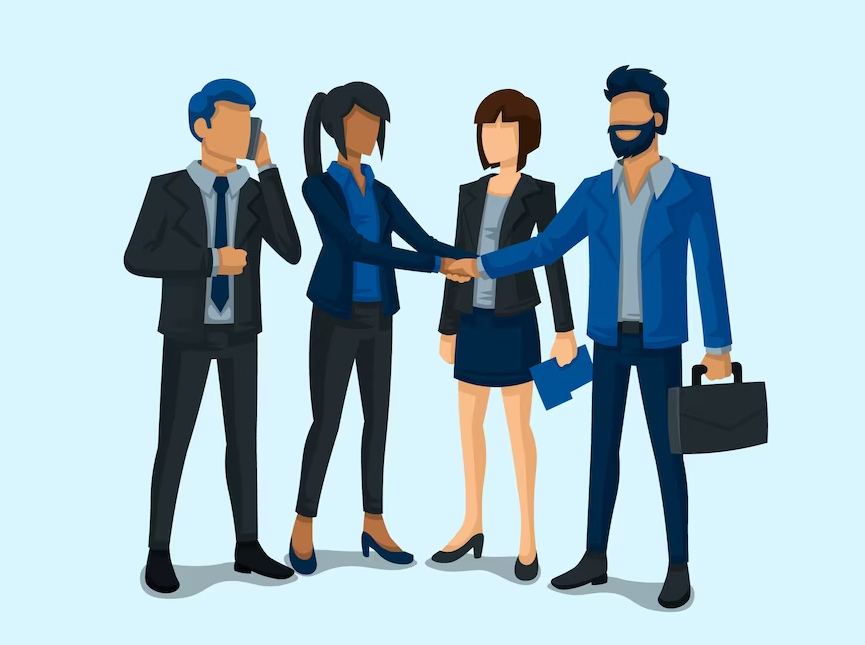 What Values Does LMS Add in Training in BFSI Sector?
A learning management system uses a combination of technology and knowledge to deliver training needs. It is an e-learning software that mitigates manual tasks with automation and saves time. The LMS-based training programs can improve customer care services, resolve customer queries, and provides the needed support in compliance with the financial organisation's goals. A  learning management system ensures that all the employees can access the required training materials with a centralised system. 
Continue reading to know how these awesome features of LMS streamline BFSI training! 
Multitenancy:
An LMS not just enhances the learner's experience but also offers numerous benefits that help organisations save costs spent on organising conventional training sessions. A SaaS-based AI robust LMS offers centralised training. BFSI organisations operating in multiple cities or nations highly benefit from this feature. It enables creating one separate website (a microsite) for each branch and white labeling it by adding the look and feel of the organisation, including logo, background colour, and overall customisation. 
Auto Enrollment: 
Instructors or instructional designers can set conditions for the auto-enrollment of the staff on the course, such as learners can access the next course module after completing the previous one. Similarly, instructors can add conditions to get auto-enrolled in the next module after successfully qualifying assessments of the last course module.
Certificates:
In the BFSI sector, employees can utilise their certificates as evidence of their knowledge and gained skills to get promoted to a new role or calibre to deliver their job duties effectively. Instructors or instructional designers can also set conditions for certifications, such as successful completion of the course or qualifying the assessment to certify learners and enable them to view and download their earned certificates. 
i-Learn:
I-Learn stands for interactive learning. It adds interactions to the learning materials. It has more than 40+ templates that enable adding quizzes, fill-in-the-blanks, and other types of interactions in the course materials. mElimu offers this amazing feature. It improves learner engagement with the course material. 
Social Learning:
Social learning enables connecting instructors and other learners on the LMS. It facilitates adding comments, feedback, messages, discussion forums, and other forms of communication to the learning materials. It helps learners to communicate with each other, provide and take support where they are lagging, and discuss the learning material content. Interactive Content Authoring Tool
Interactive Content Authoring Tool:
An LMS with a scorm-compliant interactive content authoring tool enables tracking users' activity. It enables tracking the learners' progress on the course material. Besides this, it adds flexibility to create a variety of content material to deliver the organisation's training needs. In addition, the AICC-compliant LMS cannot track learners' progress when they are offline, but it utilises the HACP protocol that enables sharing of learning material across numerous servers. Furthermore, an xAPI tool facilitates collecting, storing, and sharing various data formats with the help of a learning record store (LRS).
Are you looking for an LMS to train your staff to improve communication and persuading skills to fetch potential customers to save their capital in the bank account? A BFSI LMS also delivers the training needs of research analysts to enhance their planning. Are you experiencing the utter need to keep your staff updated and aware of the new products and services? We understand they need the training to perform better in their respective jobs and deliver quality services. mElimu is a perfect training solution for BFSI organisations. It is a  Scorm/ AICC/xAPI-compliant LMS.  This SaaS-based AI robust learning management system offers immersive learning, centralised and streamlined learning, offline learning via its mobile application, and numerous other benefits. 
To explore mElimu, you can schedule a free demo.