The growth of an organization depends on numerous things, such as employee productivity, satisfaction, and growth. Satisfied employees are easy to get retained and they stay loyal to the organization. Continuing learning plays a key role in employees' career growth and satisfaction as it helps them acquire new skill sets crucial for professional advancement. There are numerous advantages of upskilling, not only for the employee but also for the organization in the long run. So, the importance of professional development can not be ignored while considering technological transformation within an organization.
Curious to know how to support your employees in their career growth? Well, wait no more!
We have got some amazing solutions for you.
What are the Challenges in Continuing Learning?
In every field, climbing the career ladder to reach higher positions is necessary. But, then it requires specific education to acquire a set of skills to excel in the field. For working professionals, continuing education is a major boon to get promoted or get referrals to new enticing job opportunities. Moreover, continuing learning of workforce helps organizations to mitigate the skill gap among employees.
So what are the challenges that employees face in continuing learning?
Lack of Motivation: Adult learners struggle a lot as they tend to lose interest after college to continue education, attend classes, make notes, complete assignments, and so on. Additionally, adults feel more attached to their responsibilities toward family and winning bread which resists them from further continuing education.
Employment Gap: Attending traditional classrooms is a big challenge. Continuing education may result in a career break, as managing time for a full-time job while being enrolled in a conventional full-time college academic program is difficult. If not a career break, then it affects the productivity of employees on the work front due to emerging issues in time management.
Managing Finances: It is necessary to examine the cost of the academic program. Besides the tuition fee, other expenses need to be considered. Such as required accommodation and its cost, if traveling then commutation cost, outside food expenses, and others.
So, what needs to be done to continue education with interest without taking a career break or impacting work productivity?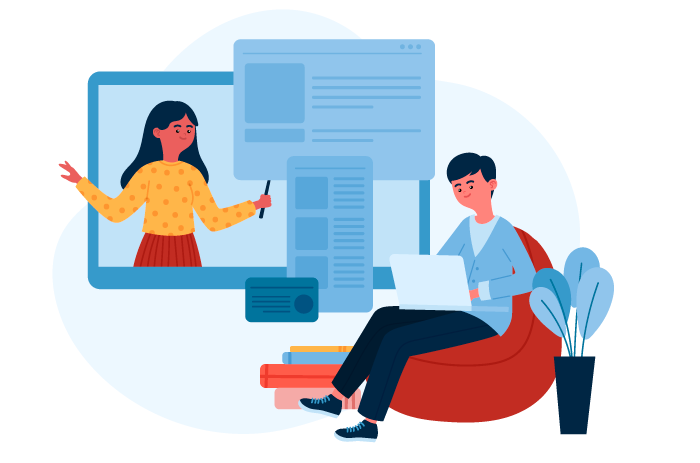 Unlocking the Learning Potential with LMS
In the era of rapid digitalization, when each sector is transforming its infrastructure by adopting digital technology to work processes to accelerate productivity with ease. The education sector has also transformed from conventional learning to e-learning. On the contrary, spending hours on the internet researching relevant content, and courses to grasp required knowledge may become extremely hectic. It is crucial to choose the right courses that align with the career goals, and are interactive and fun at the same time so that adult learners stay motivated toward continuing education.
An LMS is the perfect learning platform that delivers the continuing learning requirements of employees for professional development. This learning platform facilitates enrolling in courses, accessing course materials, and communicating with instructors or teachers. Moreover, an LMS enables customized content and continuous support. It delivers a personalized learning experience that helps learners to identify their true learning potential and keep them motivated toward continuing learning.
To know how LMS delivers a smooth learning experience, read and explore!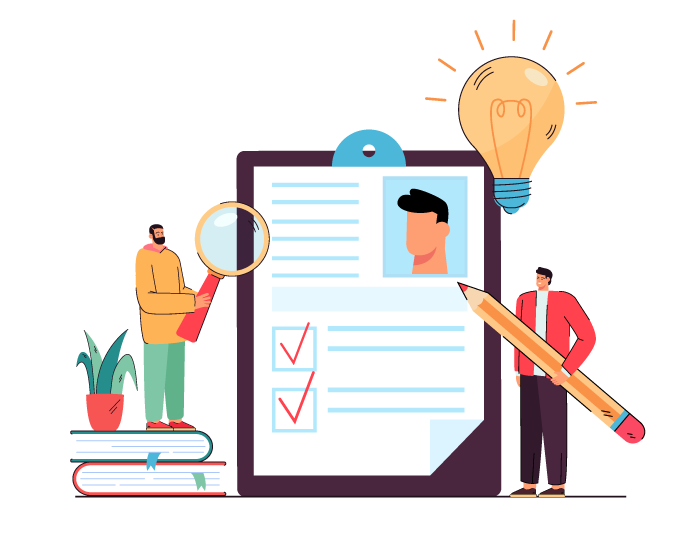 Single-Sign-On:
The Single-Sign-On or SSO feature mitigates the need to remember too many passwords. The advanced LMS facilitates navigating through all the other integrated platforms including virtual platforms such as MS Teams, Zoom Meetings, and GoTo Meetings. Users logged into either LMS or LMS-integrated CRMs or HRMS can navigate through both CRM or HRM dashboard and LMS dashboard.
Mobile-App Learning:
For mobile fast learners, an LMS mobile app is a perfect solution to access learning materials on the go. LMS responsiveness enables content to seamlessly display across the device and other platforms. Moreover, the mobile app LMS enables online as well as offline learning with quick accessibility. The absence of internet connectivity can-not hinder learning progress. The offline activity data on the app gets synchronized once the mobile gets connected back to the internet.
Assessing Real-Time Learning:
An LMS facilitates the organization to assess their learning and progress in real time by tracking data and analytics on the dashboard. It enables them to identify where they are lagging behind and what areas need to be focused. Organizations can work on strategies to mitigate the employee skill gap and create courses as per employee learning requirements.
Interactive Learning:
Learners retain only 5% of knowledge through conventional lecturing. LMS transforms complex learning into interactive learning. It offers an enhanced learning experience with interactive features such as discussion forums, comments, chats, quizzes, polls, and feedback. It enables them to interact with their peers and instructors, collaborate on projects to share knowledge and expertise, plus clear doubts with the help of their instructors.
Multi-Content Format Support:
Learners are not dependent on learning through the same format on LMS. It kills the monotony of learning and makes it fun. Learning materials can be accessed in various learning content formats such as graphics, videos, animations, recorded sessions, e-books, and others as per the learners' needs.
Gamification:
LMS with gamification encourages learners to continue learning as they learn with fun and earn rewards, such as badges, certifications, course credits, points, levels, and leaderboards. They receive these rewards on successful course completion or learning assessments. Whereas, leaderboards create healthy competition among learners and encourage them to learn more.
Are you looking for an LMS that comes with all the above features and benefits? Well, a conventional LMS can certainly not meet your needs. You need a smart learning management system that can be scaled as per your business needs. mElimu LMS is the perfect solution that delivers a highly secured, multi-tenant, and scalable learning solution that can help your employees to upskill without getting bored. It ensures interactive learning within a gamified platform to make sure that your employees have the best learning experience. Explore here, to learn more about mElimu LMS.